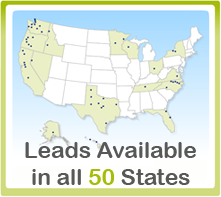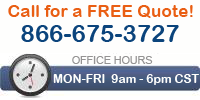 With the recent changes in the mortgage and real-estate industry, many Americans now have even fewer options when it comes to paying off their credit-cards and other debts. Rising mortgage payments and gas prices leave consumers feeling trapped and more and more are increasingly unable to make even their minimum monthly creditor payments. At Lead Answer, we find those debt holders and introduce them to your company so that you can guide them to a debt-free future.

WHAT ARE THESE LEADS?

Choose to work with debt holders who possess either $10K+ or $15K+ in credit-card debt or other unsecured debts and are starting to make late payments on their creditor balances. These debt holders are truly motivated and in need of your services whether it be debt management, debt settlement, or debt consolidation.

HOW ARE THESE LEADS GENERATED?

We generate these leads through compliant outbound telemarketing. We are able to effectively target these debt holders and filter out those that don't need the service. You will only speak to debt holders that are ready to discuss their options about how you can help them get out of their heavy debt situations. After we contact and filter these debt holders, they are connected directly to you via Live-Transfer.

LEAD ANSWER STRATEGY

Lead Answer seeks long-term business relationships with professional debt relief companies. We know we have a responsibility and commitment to both the consumer and our business partners. The fundamental difference between us and them is that we act as if we are part of your company. We are accountable for the performance of the leads, therefore we must deliver qualified leads that are informed and seeking exactly the same service you are offering.





GETTING STARTED!

When you need a professional lead supply network, our trained specialists act earnestly to give you in-depth information on any or all of the lead types available. Simply specify your requirements and we take care of the rest.

Are you ready to get started and see for yourself the difference our debt leads make? Click the order button below to get started or call us today at (866) 675-3727. We will gladly work with your criteria and illustrate exactly how far we go to show our clients success!

Ordering debt leads is easy and secure through our Lead Order Marketplace. To begin receiving data, simply select your lead type, apply your filters and we will activate your account so you can begin receiving fresh leads right away.

Have questions about our custom lead solutions? Call us toll-free at (866) 675-3727 or contact us here for further details.