ONLY PAY FOR SUCCESSFUL CALLS AND VALID CONTACT INFO.
FREE WEB-BASED LEAD MANAGEMENT SYSTEM
DISPLAYS CALL REPORTS IN REAL-TIME, ALLOWS YOU TO PAUSE AND RESUME DELIVERY OF TRANSFERS, ADD / MODIFY PHONE LINES AND MUCH MORE.
FREE DNC COMPLIANT CALL-LIST WE SUPPLY A TARGETED CALL-LIST ON ALL ORDERS.
NO HASSLE REPLACEMENT POLICY
- DROPPED CALL
- INVALID CRITERIA
- NON-INTERESTED PARTY ...DON'T
WORRY WE'VE GOT YOU
COVERED! YOU'RE NEVER
CHARGED FOR A BAD LEAD.

VIEW LEAD SAMPLE

DOWNLOAD MARKETING SCRIPT

READ TESTIMONIALS
| | | |
| --- | --- | --- |
| | | |
| | Start with a FREE test drive of our service and hear for yourself the quality service we provide! | |
| | | |
| | | |
| | | |
| | *LAST NAME: | |
| | | |
| | *EMAIL: | |
| | | |
| | *PHONE #: | |
| | | |
| | COMPANY: | |
| | | |
| | | |
| | | |
| | *REQUIRED FIELDS | |
| | | |
| | We value your privacy and will not share your contact details with anyone without your permission. | |
| | | |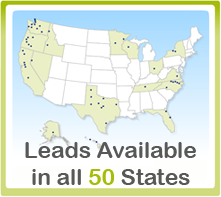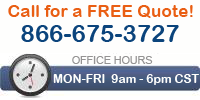 Millions of Americans are in need of debt settlement. With a constant stream of credit offers in the mail and store credit cards available at almost every retailer, many Americans find themselves deep in debt before they realize it. They turn to our customer care staff to aide them in the process of obtaining the best advice in their debt settlement needs.

Quality debt settlement leads are the key to quickly growing your business. When you have access to a consistent supply of highly qualified debt settlement leads, it allows you to focus all of your sales efforts on turning as many potential clients into customers as you can. For this reason we offer a 100% contact ratio guarantee and ultimately the more Live-Transfers you receive, the more deals you will be able to close.

CONTROLLED ADVERTISING CHANNELS -

Lead Answer, Inc. has built its business around finding quality debt settlement leads via our customized and distinctly identifiable custom lists. Using a combination of outbound calling and non-incentivized response based approaches, we are able to target and reach thousands of people who are currently in debt and looking for a viable solution to improve their financial picture.

BREAKDOWN OF OUR PROCESS -

When interested debt holders respond to our marketing segments and calls, they are instructed to first speak to a qualifying agent for a quick pre-screening process before they can be put in direct contact by a debt counselor, such as yourself. Through our pre-screening process, our call-agents will go over a series of questions with the debt holder. The pertinent yet specific questions asked by our agents help ensure that the debt settlement leads we generate are extremely qualified.

To make sure that you can access your leads from anywhere, we send only qualified debt prospects exclusively to you via our Live-Transfer process. You will then instantaneously receive the lead application details via email and also through our collaborative secure client website. When you login using your ID and password, you can view your leads anytime and download them into Excel spreadsheets or whatever sales leads software you are currently using.

These debts settlement leads are available to you only as exclusive leads. With no competition and potential clients eagerly waiting for your help, these exclusive debt consolidation leads will yield a minimum debt amount of $10,000 or $15,000, the choice is yours!

Our Live-call transfers utilize a "Double-Opt" procedure to connect potentially interested borrowers with our customers. The "Double-Opt" process begins when a potential borrower takes the time to search the internet for information on a loan. After landing on a mortgage website, the borrower completes a basic application that is transferred electronically, real-time, to our call center.

The call center agents then make contact with the homeowner and ask certain qualifying questions. Based on the information provided and the accessed financial benefit of the homeowner, the transfer is made to our customer. Through our web-based software, our client can immediately see the borrower's application, append the information, and track and manage their campaign.

Our Live-Transfer customers benefit from 100% debt holder contact ratios with no cold-calling ever involved. Through this tightly controlled process they are experiencing exceptional closing rates that triumph other services.

100% CONTROLLED MARKETING -

You control the criteria of the consumers we transfer to you. You select states, minimum debt amounts, delinquency presence (i.e. current, 30, 60 or 90 days behind), minimum monthly payment principles, and even your transfer times to receive leads. Furthermore, all leads are guaranteed to have greater than $10K or $15K Debt amounts, depending on your desired preference.



LEAD ANSWER SOLUTION: C-Q-E-C
.

CONTACT
DEBT HOLDER'S EXPRESS INTEREST IN DEBT-SETTLEMENT SERVICES BY GIVING THEIR CONSENT VIA OUR NON-INCENTIVIZED REALM OF MARKETING CHANNELS. THOSE INITIAL INQUIRIES ARE CONFIRMED RIGHT AWAY VIA OUR LEAD-CARE SPECIALISTS. EACH INQUIRY IS VALIDATED BASED ON DESIRED INTEREST LEVEL AND FULL APPLICATION DETAILS ARE GATHERED AND DOCUMENTED.

QUALIFY
WE VERIFY THE PERTINENT AND VITAL COMPONENTS OF THE DEBT HOLDERS SITUATION AND CONFIRM THAT THEY ARE ACTIVELY INTERESTED IN SPEAKING WITH A DEBT AGENT.

ESTABLISH
DEBT HOLDER'S PROVIDE US WITH FULL CONSENT TO BE TRANSFERRED OR FOLLOWED-UP BY AN AVAILABLE DEBT AGENT RIGHT AWAY.

CONNECT
QUALIFIED LEAD CALLS ARE ROUTED TO YOUR OFFICE EITHER VIA OUR LIVE-TRANSFER PROCESS OR CALL-VERIFIED LEAD DELIVERY.

EITHER WAY WE MAKE SURE YOU ARE SUCCESSFULLY CONNECTED WITH THE DEBT HOLDER AND PROVIDE A 100% CONNECTION RATE GUARANTEE WITH OUR LIVE-TRANSFERS AND STANDBY ALL CONTACT INFORMTION PROVIDED WITH OUR CALL-VERIFIED LEADS.


OUR LEAD PROGRAM IN DEPTH -

Our call-agents gather and complete all of the pertinent debt holder information. We confirm the debt holder's intent/interest, and then send the application to your web account, allowing you to access all the information before you are connected with the borrower.

The call-agent then tells the debt holder that there is a representative available that can explain what his/her options would be in regards to debt settlement. If the debt holder agrees, our call-agent will then place them on hold and then dials the number you've designated for live-transfers.

Our call-agents will always confirm and make sure you have received the debt holder's information, fills you in on any important details, and then connects all 3 parties. Our agent then introduces the debt holder to you and states that you will be able to assist them from there. Once you and the borrower start talking, the agent exits the call, leaving you to close the deal!

Sometimes getting a hold of the debt holder again after you receive the lead can be difficult. Live Transfers instantly overcome that obstacle, allowing you to speak to debt holder's when they are arguably at their peak of interest. In addition, we never require you to wait by your phone all day for a transfer, you simply tell us what times you would like to receive calls and we will take it from there.

GETTING STARTED -

Placing an order for debt settlement leads is extremely easy. Just click on the "Order Now" button below and your lead account will be created in a few short moments. From there we will have your first set of debt settlement leads to you within days.

If you have any questions for us about our services or the leads we generate, please do not hesitate to contact our helpful staff today at (866) 675-3727 or through our contact form. We would be happy to assist you in any way and look forward to providing you with the debt settlement leads you need to grow your business.