.

ONLY PAY FOR SUCCESSFUL CALLS AND VALID CONTACT INFO.
FREE WEB-BASED LEAD MANAGEMENT SYSTEM
DISPLAYS CALL REPORTS IN REAL-TIME, ALLOWS YOU TO PAUSE AND RESUME DELIVERY OF TRANSFERS, ADD / MODIFY PHONE LINES AND MUCH MORE.
FREE DNC COMPLIANT CALL-LIST WE SUPPLY A TARGETED CALL-LIST ON ALL ORDERS.
NO HASSLE REPLACEMENT POLICY
- DROPPED CALL
- UNINTERESTED PARTY
- INVALID CRITERIA...DON'T WORRY
WE'VE GOT YOU COVERED!
YOU'RE NEVER CHARGED FOR A
BAD LEAD.

.

.

VIEW SAMPLE LEAD

DOWNLOAD MEDIA KIT

READ TESTIMONIALS

.
| | | |
| --- | --- | --- |
| | | |
| | Start with a FREE test drive of our service and hear for yourself the quality service we provide! | |
| | | |
| | | |
| | | |
| | *LAST NAME: | |
| | | |
| | *EMAIL: | |
| | | |
| | *PHONE #: | |
| | | |
| | COMPANY: | |
| | | |
| | | |
| | | |
| | *REQUIRED FIELDS | |
| | | |
| | We value your privacy and will not share your contact details with anyone without your permission. | |
| | | |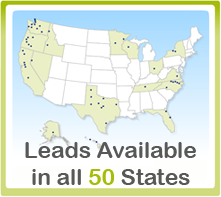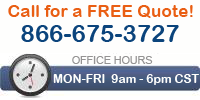 CONTRACTORS GET READY FOR THE ANSWER TO YOUR BUSINESS NEEDS!

Are you a contractor interested in receiving home improvement leads for the renovation services you offer?

Every day we qualify and deliver leads to contractors of homeowners interested in receiving an estimate for their renovation needs and are ready to discuss their upcoming home improvement projects with a qualified contractor. The project requests we come across include but not limited to:


| | | | | |
| --- | --- | --- | --- | --- |
| | WINDOWS | | | DECKS |
| | | | | |
| | SIDING | | | PATIO ENCLOSURES |
| | | | | |
| | KITCHEN & BATHROOM REMODELS | | | SUNROOMS |
| | | | | |
| | ROOFING | | | GUTTERS & GUTTER COVERS |
| | | | | |
| | ADDITIONS | | | .....AND MUCH MORE! |

Live-Transfers (sometimes referred to as "hot" or "warm" transfers) combine the superior quality, depth, and quick delivery of our leads with the convenience of instant communication with the homeowner.

Our Live-call transfers utilize a "Double-Opt" procedure to connect interested homeowners with our contractors. The "Double-Opt" process begins when a potential homeowner takes the time to search the internet or respond over-the-phone for information on a home renovation project.

All of our contractor leads are generated according to your specifications. As leads are generated in your selected areas for your offered services each lead will then be live-transferred to your office, uploaded into your secure online account and sent via email...all done instantaneously. You may also request leads to be faxed if you desire.

You control the criteria of the consumers we transfer to you. You select states (area-codes are also permissible), the type of renovation services you offer and desire to work with, and even your transfer times to receive these targeted leads.

Our Live-Transfer customers benefit from 100% contact ratios with no cold-calling ever involved. Contractors receiving leads in our network typically experience closing rates of 65% - 75%+ with our service.



LEAD ANSWER SOLUTION:
.

QUALIFY
WE CONTACT ALL HOMEOWNERS BY TELEPHONE TO ENSURE THE HIGHEST LEVEL OF QUALITY. IN OUR DISCUSSION WITH A HOMEOWNER WE HELP THEM UNDERSTAND THAT THIS IS A FREE SERVICE FOR THEM BUT THAT CONTRACTORS ACTUALLY PAY TO COME GIVE THEM A FREE ESTIMATE. THIS ADDITIONAL TOUCH HELPS ENSURE THAT OUR CONTRACTORS SAVE TIME AND MONEY BY WORKING WITH ONLY THE MOST VALID AND INTERESTED LEADS.

STRAIGHT-FORWARD SERVICE
PAY ONE FEE FOR LEADS IN YOUR TRADE AND AREA. ACCEPT AS MANY LEADS AS YOU LIKE! CONTACT OUR MARKETING EXPERTS TODAY TO FIND OUT HOW MANY LEADS WE HAVE IN YOUR AREA.

PARTNERSHIP / SUPPORT
YOUR EXPERIENCED AREA REPRESENTATIVE WILL WORK DIRECTLY WITH YOUR COMPANY TO PROVIDE YOU WITH PERSONAL ASSISTANCE. YOUR AREA REPRESENTATIVE WILL HELP YOU GET THE MOST OUT OF OUR PROGRAM, AND WILL ASSIST YOU IN ENSURING YOUR SUCCESS IN THE FIELD.

EASY PAYMENT PROCESS
OUR SIMPLIFIED BILLING PROCESS ALLOWS YOU TO PAY ONE FLAT FEE BASED ON THE VOLUME OF LEADS YOU ORDER IN YOUR AREA. SAVE MONEY BY NOT HAVING TO PAY BACK-END FEES...ALL PROFITS YOU MAKE ON OUR LEADS ARE JUST THAT "YOUR EARNED PROFITS".


OUR PROCESS IN DEPTH -
Our call-agents gather and complete all of the pertinent homeowner information, confirms their intent/interest, and then sends the application to your web account, allowing you to access all the information right before you are connected with the homeowner.

The call-agent then tells the homeowner that there is a representative available that can tell the homeowner what his/her options would be in regards to his/her main interest (such as renovating a bathroom, windows or siding replacements, etc.). If the homeowner agrees, the agent places the homeowner on hold and calls the number you've designated for live transfers.

Our call-agent makes sure that you have the homeowner's information, fills you in on any important details, and then connects all 3 parties. Our agent then introduces the homeowner to you and states that you will be able to assist them from there. Once you and the homeowner start talking, the agent exits the call, leaving you to close the deal!

Sometimes making initial contact with the homeowner can be difficult. Live Transfers instantly overcome that obstacle, allowing you to speak to homeowner's when they are arguably at their peak interest. In addition, we never require you to wait by your phone all day for a transfer, you simply tell us what times you would like to receive calls and we will take it from there.

Fill out our online application form to join our growing list of contractors, builders and home improvement project specialists. Once activated, you'll begin receiving transfers of qualified homeowner's in your service area.